Building Blocks ELC has a caring, open and nurturing approach to childcare. They offer many creative outlets, with music and crafts and allows the children to be the individual personalities that they are.
As a parent it was wonderful to see how such a fostering and caring environment helped my son to grow and develop into such a confident and joyful little boy.
Words cannot express the amount of gratitude and thanks we have for you for providing such loving and quality care to our daughter.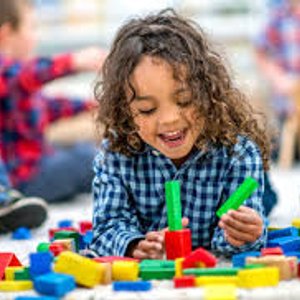 888 Griffiths Way,
Mainland ML12345
See What Parents Are Saying
B

uilding Blocks ELC believes in making it known that it is never too early to prepare for your scholars future. Through an innovative curriculum and well driven teachers,we make it our sole responsibility to groom the leaders of tomorrow. We believe that each child has the ability to overcome any obstacle placed in front of them. Through emotional, physical and cognitive development we will provide every resource needed to ensure the success of each scholar in our care. Each day we make deposits into the memory banks of our children's lives, so why not store a bit of greatness along the way.
Welcome to your child's home away from home.
Molding children to reach above and beyond in every aspect of life.
888 Griffiths Way,
Mainland ML12345
We currently are licensed to enroll:
Infants 6wks-24mo
Twos 24mo-36mo
PreK 3s
PreK4s and 5s